About Us
Kaleidoscope Inc is a voice talent agency that manages about 50 voice actors having over 20 years of experience. We run the voice acting academy and recording studios. Our roots are music, so we also produce music in movies, TV dramas, Animations, and TV commercials.
With a productive collaboration with MUV Rinoie, our affiliated company, it allows us to work the talent, director, and engineer closely and deliver high-quality service to meet the creative and technical needs of your project.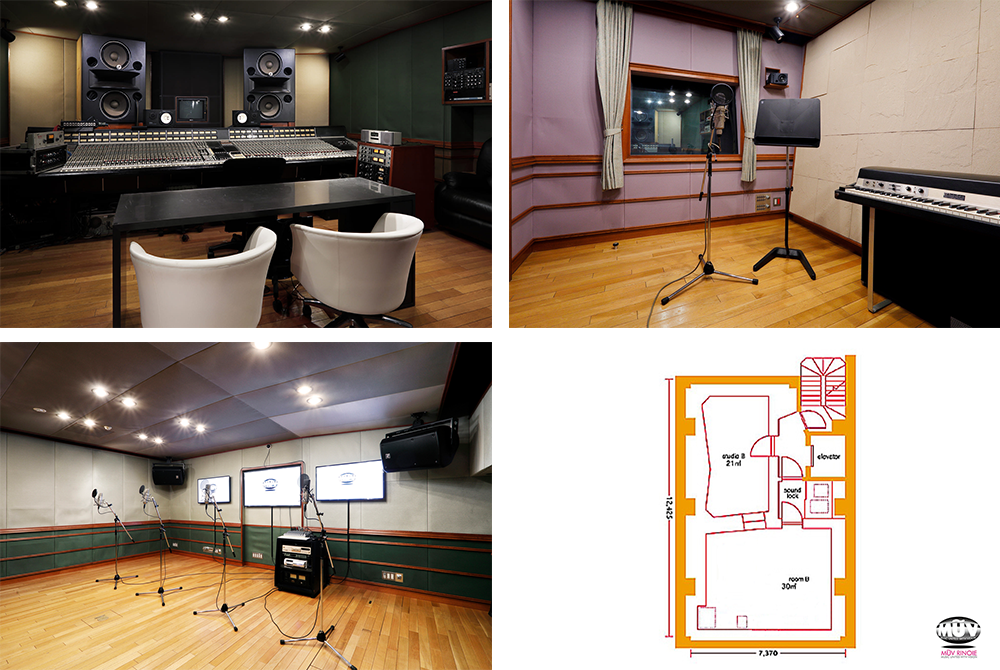 Service
Voice Casting and Directing
Talent Management
Dialogue/VO Recording
Walla Recording
Audio Post Production
Music Production
Music Recording (Vocals, Instruments)
Video Production
Sound Design
Joe Rinoie, Owner's Profile

Joe Rinoie is a music producer, singer, songwriter, multi-instrumentalist, arranger and composer from Yokohama, Japan. After graduating from Berklee College of Music in Boston majoring in Vocal and Piano, he moved back to Japan and began his music career as a saxophone player for various artists & projects.
As Joe became one of the most sought after TV commercial music songwriter, he formed D-Project to embark on a career as an artist. Debuted in 1988, the band released three full albums from Sony Music Records. Later, he started his career as a solo artist and his hit songs such as "Synchronized Love" (known for Dance Dance Revolution in the US) and "Soredakeshika Ienai" had major success in TV commercials. In 1996, he formed the group ROmantic Mode and produced hits "DREAMS" and "Resolution", both becoming the theme music for Gundam X.
Joe Rinoie's credentials as a producer and composer of J-POP top hit artists include Ken Hirai, Seikima Ⅱ, Masahiko Kondo, TOKIO, Hiromi Go, Masayuki Suzuki, Hound Dog, Miho Morikawa, Yuki Koyanagi, Akira Asakura, Stephanie and much more. In addition to writing well over 400 songs for major label artists, of which a couple of dozen breaking the Top 40 charts, he composed more than 500 songs for TV commercials and for numerous animations and video games.
Joe continues his music activities as a solo singer as well as a band member of Tokyo Jones. For more details of his music and entertainment career, please visit MUV Rinoie's website.
Partial list if MUV Rinoie and Kaleidoscope's clients include:
Japan Broadcasting Corporation
Fuji Television Network, Inc.
TV Asahi Corporation
TV TOKYO Corporation
Mainichi Broadcasting System, lnc.
Tokai Television Broadcasting Co., Ltd.
TOHOKUSHINSHA FILM CORPORATION
HALF H・P STUDIO Co., Ltd
avex pictures inc.
TMS ENTERTAINMENT CO.,LTD.
TOEI ANIMATION CO., LTD.
SUNRISE INC.
MAPPA CO.,LTD.
Bushiroad Move Co., Ltd.
BANDAI NAMCO Arts Inc.
SQUARE ENIX CO., LTD.
Nintendo Co., Ltd.
DWANGO Co., Ltd.
KYORAKU SANGYO CO.,LTD.
Marvelous Inc.
IDEA FACTORY Co.,Ltd.
Sony Music Records
NIPPON COLUMBIA CO., LTD.
EMI Music Japan Inc.
Japan Weather Association
STYLE CUBE Co.,Ltd.
Type ZERO Inc.
dugout Inc.
liica,Inc.
CINRA, Inc. 
NEKO PUBLISHING CO., LTD.
Stay Luck Inc.
REMAX Inc.
Lantis
KOEI TECMO GAMES CO.LTD
PONY CANYON INC. 
TBS VISION
Nippon Cultural Broadcasting Inc.
Tsuburaya Productions Co. Ltd.
TOHO CO.LTD
KADOKAWA CORPORATION 
ASCII MEDIA WORKS lnc.
OMNIBUS PROMOTION INC.
Nelke Planning
Aniplex Inc.
Hibiki Music
chara-ani corporation
Ameba Studio
SHINCHOSHA Publishing Co.Ltd.
STUDIO MAUSU 
MAGIC CAPSULE
Jinnan Studio .
Glovision Inc.
Tablier Communications inc.
Frontier Works Inc. 
MAGES.Inc.
Aoni Production Co.Ltd.
HobbyJAPAN CO. Ltd
Our Office
Phone: 81-3-5437-5558
Address: Newton Place 1F
2-16-1 Shimomeguro,
Meguro-ku, Tokyo-to 153-0064
Japan
Contact Us